Individual diets and prescription herbal medicine and formulated by an equine nutritionist and herbal medicine practitioner
How a does a consultation work?
Simply choose from the different programmes offered below.
Click on the paypal add to cart button to buy your chosen program for your horses needs.
I will follow this up with an information chart which must be filled out regarding each horses individual health and nutrition status.
You will receive an individually formulated diet and/or a hand-mixed premium liquid herbal prescription.
Contact Dale or buy a program for your horse today;

---
Optimum Health Package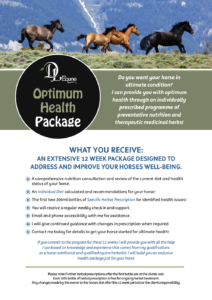 The Optimum Health Package is a cost of $285.00 for 12 weeks inclusive of postage.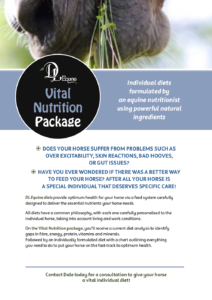 The Vital Nutrition Package is a cost of $90 per diet.
---
Hand-Blended Herbal Prescription 200ml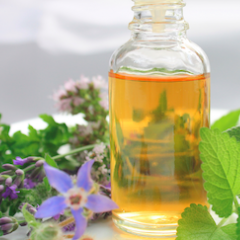 $90 included postage
'Billy's Hoof Oil'
Has your ground gone from soft mud to rock hard? Does it rain then shine then the wind blow making your horses hooves brittle and cracked?
Now is the time to help keep your horse's hooves in top shape to cope with the changes!
'Billy's Hoof Oil'
Made from natural products such as Linseed oil, infused comfrey oil and infused carrot oil, the best conditioning treatment your horses hooves can get!
Farrier Recommendation
'I recommend Billy's hoof oil for any horses with brittle, cracked or dry hooves.
With the use of this oil, I have personally seen dramatic improvement in hardening and conditioning of the hoof in horses that couldn't hold a nail due to the fragile outer wall condition.'
Ted Thomas
Farrier
$50 for 300ml
Contact DL Equine today!