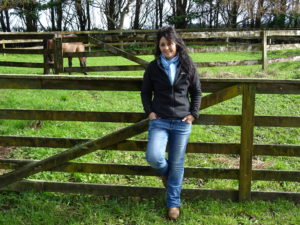 Welcome to Dl Equine Nutrition where I provide independent horse nutrition consulting services tailored specifically to the individual needs of your horse.
Selecting the right feeds and supplements for your horse is confusing.
The market is saturated with products all claiming to be the right solution for your horse. You can spend hours researching possibilities giving yourself a headache and getting no closer to a solution. If you do make a decision you are often left wondering whether it was the right one.
I'm Dale Logan and my aim is to help people just like you to cut past the glossy product images and to provide you with clarity about feeding horses. I want to provide the best possible advice in the simplest form that people can apply immediately.
My purpose is to help you achieve the peace of mind that comes from knowing that you are spending your feed dollars wisely and that your horse's diet is optimal for his needs.
I take the time to listen and gather comprehensive information because as a horse owner, I know that no-one knows your horse better than you and based on what I learn in combination with my scientific training I offer individualized advice that is right for you.
I am a qualified professional with extensive study in the areas of equine nutrition and herbal medicine.
I completed my initial science degree and post grad at Massey University and then went on to gain further qualifications in Animal Nutrition and Welfare, particularly in horses.
I have experience working as nutritionist for horse feed companies formulating equine feeds, and also have experience developing equine supplements.
Focusing my passion on complete horse health led me to gain the best qualifications and knowledge I could in the area of Herbal Nutrition and Medicine for Horses. I gained a certificate in Herbal medicine for Horses with the national College of Traditional Medicine (Australia).
From there I went on to further study with renowned Australian Equine Herbalists and am the only person in New Zealand to have a qualification as a practitioner in Equine Herbal Medicine and am accredited with the International Institute for Complementary Therapists (IICT).
My recommendations are specific, founded in solid scientific principles, and practical to implement. Many of the services I offer come with continued support for guidance and reviews.
Clients tell me that my nutrition solutions are easy to understand and implement, provide them with preventative nutrition for their horses providing optimum health!
My quarterhorse reiner Bill benefits from my continued research and learning, and inspired me to make my own hoof oil!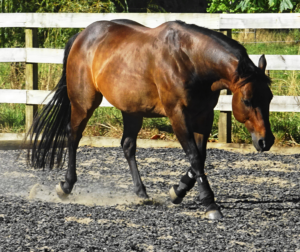 Thank you for visiting and please come back soon.
Dale Logan